You are visitor #

to pay tribute to Walt Whitman.
The Literature Nook
Presents
A Tribute to Walt Whitman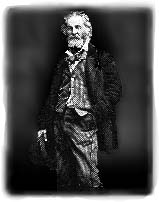 Passing srtanger! you do not know how longingly I look upon you,
You must be he I was seeking, or she I was seeking, (it comes to me as of a dream,)
I have somewhere surely lived a life of joy with you...
-Walt Whitman from "A Passing Stranger"

Whitman's Birthplace
Walt Whitman was one of the greatest poets in American literature. In his works he celebrated the freedom of the individual and the spirit of American democracy, and he introduced a new kind of poetry known as free verse. His chief volume of poems, Leaves of Grass, was a landmark both in content and in style. Published in several editions from 1855 to 1892, it includes the highly original poem, Song of Myself, in which the poet sees himself as spiritually united with all aspects of life and presents his inner experiences as being those of all mankind.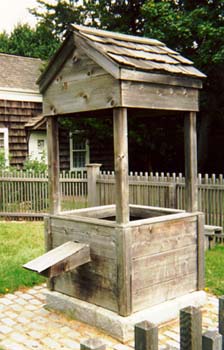 Whitman was born on May 31, 1819 near Huntington, New York. After only six years of formal education, he became an apprentice in a printing shop. He read extensively, and while still in his teens, he taught school and worked as a writer and editor for local newspapers on Long Island. In 1841 he took a job as a typesetter in New York City, but his active interest in politics and journalistic talents soon earned him positions on larger newspapers. From 1846-1848, he edited the Brooklyn Eagle, a pro-Democratic daily, in which he voiced vigorous opposition to the extension of slavery in the new American territories. His views eventually caused his dismissal from the Eagle, he then accepted a position on a New Orleans newspaper. The strong and lasting effect of Whitman's trip to the South is reflected in his later poetry. On his return to New York, he supported himself and his mother through various jobs.
Whitman's first literary effort was a sentimental temperance novel, Franklin Evans(1842), which later embarrassed him. His truly original work, Leaves of Grass, was published at his own expense in 1855. Whitman himself did some of the printing, and although he did not sign his name to the book, he attached an engraved portrait of himself in workman's clothes. In the preface to the volume he declared himself a spokesman for the aspirations of a young democratic country. The book was barely noticed by critics in his time, but the philosopher Ralph Waldo Emerson sent the poet an enthusiastic letter in which he hailed him "at the beginning of a great career." Whitman published a larger, revised version of Leaves of Grass in 1856. Notable additions include the poems "Crossing Brooklyn Ferry" and "Song of the Open Road". Whitman's frank language and his celebration of the human body shocked his contemporaries and the reading public. In addition, his irregular verse forms, often containing lengthy catalogs of names or loosely strung images, did not conform to traditional concepts of poetry.
In 1862, after the outbreak of the Civil War, Whitman traveled to Virginia to see his brother, who had been wounded in battle. Dismayed by the conditions of soldiers in the military hospitals, Whitman enlisted as a volunteer nurse in Washington, D.C., where he cared for the wounded of both the North and the South. His poetry of the Civil War, including the famous homage to Lincoln )O Captain! My Captain!, was collected in Drum Taps (1865) and Sequel to Drum Taps (1866). He remained in Washington as a government clerk until 1873, when he suffered a paralytic stroke. In 1871, he published a prose work, Democratic Vista, outlining his hopes and fears for the future of democratic government.
After 1873, Whitman spent most of his time in Camden, New Jersey. He revised his earlier work and lectured occassionally. Although an English edition of Leaves of Grass in 1868 had won him the admiration of many British authors, he was still not widely appreciated in the United States. His later works include Specimen Days and Collect (1891-1892), a prose account of his youth and his experiences during the Civil War, and the final edition of Leaves of Grass (1891-1892). Walt Whitman died in Camden, New Jersey on March 26, 1892.
Walt Whitman Links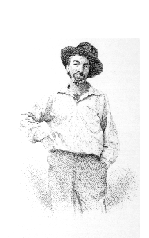 Whitman Works Online

Return to the Literature Nook Home Page

E-mail Jeanne at: abc123@powernet.net if you have questions, comments, or ideas.

Last update on May 13, 1997.
This web author is a proud member of the HTML Writer's Guild


Please visit again!