LBJ



LBJ Facts

36th President of the United States (1963-69).
Nickname: "LBJ".
Born: Aug. 27, 1908, near Johnson City, Texas.
Education: Southwest Texas State Teachers College (graduated 1930).
Profession: Teacher
Political Party:
Democratic
Frustrated in his bid for the Democratic presidential nomination in 1960, Johnson settled for the vice presidency under John F. KENNEDY and contributed significantly to the ticket's victory that fall.
L.B.J. received the highest percentage of popular votes in any election - 61% - although he did not receive the highest percentage of electoral votes.
He appointed the first African American to the U.S. Supreme court (Thurgood Marshal).
Johnson pushed for civil rights and antipoverty measures.
He was criticized for financing an opened ended war in Vietnam.
Died: Jan. 22, 1973, near Johnson City, Texas.
Buried: Near Johnson City, Texas.
Vice-President: Hubert H. Humphrey (1965-69).

Click the portraits to read an official biography from the White House.

LBJ Links
LBJ Speeches


LBJ receives oath of office on November 22, 1963, as a stunned Jackie stands by his side.
---

LBJ Places
LBJ Lesson Plan "A Shared Past"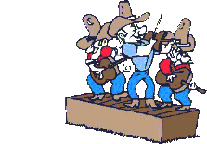 ---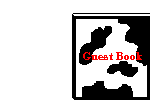 Return to the JFK Tribute Home Page
OR...

Click the USA icon for a fast and esay JFK Index.
Credits:
Virtual Election
LBJ Portrait Courtesy of Virtual Election
LBJ and Ladybird portraits courtesy of the White House