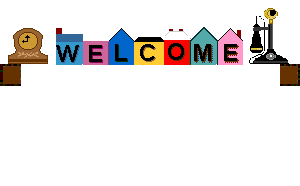 The Literature Nook

Presents
The Artistic Beauty of Words

I fell in love with the written word as a young girl growing up. I read constantly, searching for words that inspired me, elated me, made me ponder, made me reflect...these are some of my favorite words collected throughout my life accompanied with a favorite artwork. I hope you enjoy...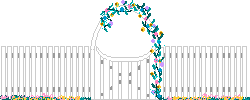 "What lies behind us and what lies before us are tiny matters compared to what lies within us."
-Ralph Waldo Emerson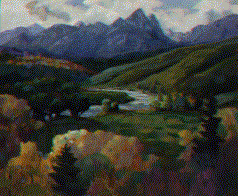 I stepped from plank to plank, a slow and cautious way, the stars about my head I felt, about my feet the sea. I knew not but the next would be my final inch; this gave me that precarious gate some call experience.
-Emily Dickinson
I've left Bethlehem
and I feel free...
I've left the girl I was supposed to be
and
some day I'll be born..."
-Paula Cole
Up to a point a man's life is shaped by environment, heredity, and movements and changes in the world about him. Then there comes a time when it lies within his grasp to shape the clay of his life into the sort of thing he wishes to be. Only the weak blame parents, their race, their times, lack of good fortune, or the quirks of fate. Everyone has it within his power to say, "This I am today; that I will be tomorrow."
…Louis L'Amour

Oh you get me ready in your 56 Chevy

Why don't we go sit down in the shade?
Take shelter on my front porch
The dandy lion sun scorching,
Like a glass of cold lemonade? - I will do laundry if you pay all the bills.

Where is my John Wayne?
Where is my prairie son?
Where is my happy ending?
Where have all the Cowboys gone?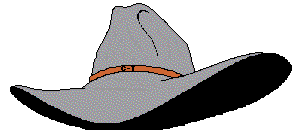 Why don't you stay the evening
Kick back and watch the TV
And I'll fix a little somethin' to eat?
Oh I know your back hurts from working on the tractor
How do you take your coffee my sweet?
- I will raise the children if you pay all the bills?
(Chorus)

I am wearing my new dress tonight
But you don't even notice me.
Say our goodbyes
Say our goodbyes
Say our goodbyes

We finally sold the Chevy
When we had another baby
And you took that job in Tennessee
You made friends at the farm
And you joined them at the bar
Almost every single day of the week
- I will wash the dishes while you go have a beer.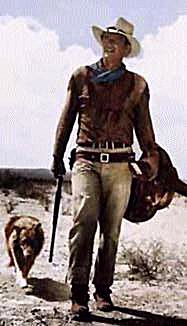 Where is my John Wayne?
Where is my prairie son?
Where is my happy ending?
Where have all the Cowboys gone? Where is my Marlboro Man?
Where is his shiny gun?
Where is my lonely ranger?
Where have all the cowboys gone?
Yippee Aw, Yippee Yea
Yippee Aw, Yippee Yea
Yippee Aw, Yippee Yea

-Paula Cole
I want to live in the world
not inside my head.
I want to live in the world
want to stand and be counted.
With the hopeful and the willing
with the open and the strong,
with the voices in the darkness
fashioning daylight out of song
and the millions of lovers
alive in the world.
I want to live in the world
Not behind someone.
Want to live in the world
Where I will hear if another
voice should call.
To the prisoner inside me,
to the captive of my doubt
Who among his fantasies harbors the dreams
of breaking out.
And taking his chances
alive in the world.
To open my eyes
and wake up alive again
to open my eyes
and finally arrive in the world.
With its beauty and its cruelty...
With its heartbreak and its joy
With it constantly giving birth to life
and to forces that destroy...
and the infinite power of change
alive in the world.
To open my eyes
and wake up alive again
to open my eyes
and finally arrive in the world.
To open my eyes
and wake up alive again
to open my eyes
and finally arrive in the world.
-Jackson Browne "Alive in the World"
from "Looking East"
"...and it's me who is my enemy
Me who beats me up
Me who makes the monsters
Me who strips my confidence..."
-Paula Cole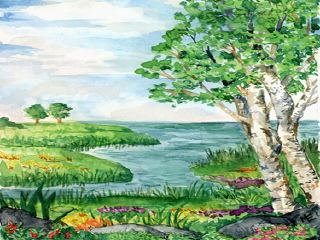 ...So was I once myself a swinger of birches...
And so I dream of going back to be
It's when I'm weary of considerations,
And life is too much like a pathless wood...

I'd like to get away from earth awhile
And then come back to it and begin over.
May no fate willfully misunderstand me
And half grant what I wish and snatch me away
Not to return. Earth's the right place for love:
I don't know where it's likely to go better.

I'd like to go by climbing a birch tree,
And climb black branches up a snow-white trunk
Toward heaven, till the tree could bear no more,
But dipped its top and set me down again.
That would be good both going and coming back.
One could do worse than be a swinger of birches.
-Robert Frost from the poem "Birches"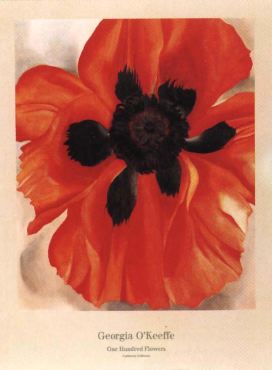 "Red Poppy" by Georgia O'Keeffe

"Though nothing can bring back the splendour in the grass, the glory in the flower...we will grieve not, rather find strength in what remains behind."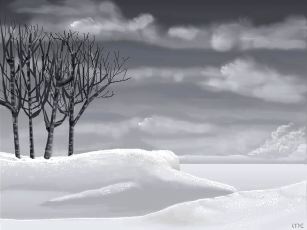 The woods are lovely, dark and deep
but I have promises to keep
And miles to go before I sleep
and miles to go before I sleep.
-Robert Frost
Since love grows
within you,
So beauty grows.
For love is the
beauty of the soul.
-St Augustine


"Where we love is home,
home that our feet may leave,
but not our hearts.
-Oliver Wendell Holmes
"A word is a bud attempting to become a twig. How can one not dream while writing? It is the pen which dreams. The blank page gives the right to dream."
-Gaston Bachelard
"If you can imagine it, you can achieve it. If you can dream it, you can become it."
-William A. Ward
...Does it matter whether you hate your...self? At least
Love your eyes that can see, your mind that can
Hear the music, the thunder of the wings. Love the wild swan.
-from "Love the Wild Swan" by Robinson Jeffers
"In every outthrust headland, in every curving beach, in every grain of sand there is the story of the earth."
-Rachel Carson
Every night I listen to the sounds of the street
lying in my bed
I love to see the dreams that are dancing there
in the light above your head.
And sometimes I get so weary
and when hope is caving in
You fill me with your lovin' and your laughter, baby
until I get back up again...
Carrying your smile with me...
-Jackson Browne "Some Bridges"
from "Looking East"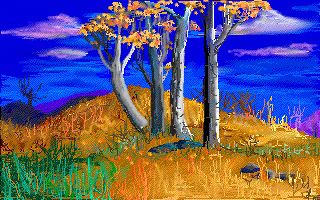 By Mary Cassatt
"If a man does not keep pace with his companions, perhaps it is because he hears a different drummer. Let him step to the music which he hears, however measured or far away."
-Thoreau from "Walden's Pond"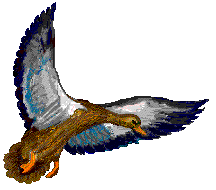 The Beautiful Changes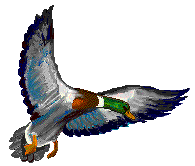 One wading a Fall meadow finds on all sides
The Queen Anne's Lace lying like lilies
On water; it glides
So from the walker, it turns
Dry grass to a lake, as the slightest shade of you
Valleys my mind in fabulous Lucernes.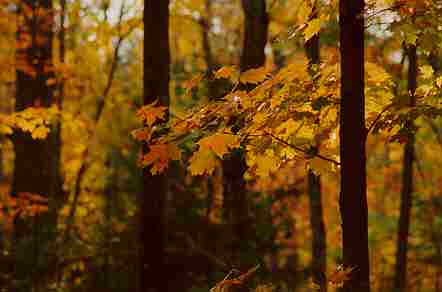 The beautiful changes as a forest is changed
By a chameleon's tuning his skin to it;
As a mantis, arranged
On a green leaf, grows
Into it, makes the leaf leafier, and proves
Any greenness is deeper than anyone knows.
Your hands hold roses always in a way that says

They are not only yours; the beautiful changes
In such kind ways,
Wishing ever to sunder
Things and things' selves for a second finding,
to lose
For a moment all that it touches back to
wonder.
-by Richard Wilbur

"I went to the woods because I wished to live deliberately, to front only the essential facts of life, and to see if I could not learn what it had to teach, and not, when I came to die, discover that I had not lived."
-Thoreau

Pages turning...
Pages we were years from learning
Straight into the night our hearts were flung...
-Jackson Browne

"Whatever you can do, or dream you can do, begin it. Boldness has genius, power, and magic in it. Begin it now."
-Goethe


"Tall oaks, branch-charmed by earnest stars."

-John Keats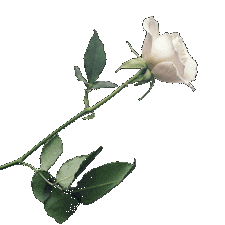 Pages turning...
Pages torn and
pages burning
faded pages open in the sun...
-Jackson Browne

"Teaching is the greatest act of optimism."
-Colleen Wilcox
The smallest sprout shows there is really no death,
And if ever there was it led forward life,
and does not
wait at the end to arrest it,
And ceased the moment life appeared.
All goes onward and outward,
nothing collapses,
And to die is different from
what anyone supposed,
and luckier.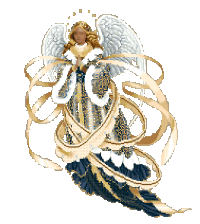 -from "Song of Myself" by Walt Whitman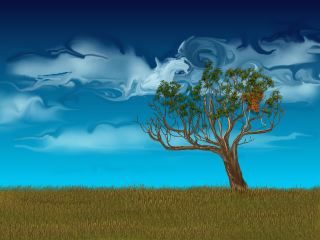 "Night time is really the best time to work. All the ideas are there to be yours because everyone else is asleep."

-Catherine O'Hara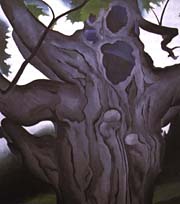 Nature's first green is gold.
Her hardest hue to hold.
Her early leaf's a flower;
But only so an hour.
Then leaf subsides to leaf.
So Eden sank to grief,
So dawn goes down to day.
Nothing gold can stay.
-Robert Frost

A haze on the far horizon,
The infinite, tender sky,
The ripe, rich tint of the cornfields,
And the wild geese sailing high-
And all over upland and lowland
The charm of the golden-rod,
Some of us call it Autumn,
And others call it God.
-William Herbert Carruth
from Each in His Own Tongue
A child said, "What is the grass?"
fetching it to me with fullhands;
How could I answer the child?
I do not know what it is
anymore than he.
-from "Song of Myself" by Walt Whitman
"There is something in October sets the gypsy blood astir."
-Bliss Carman
from "A Vagabond Song"
You never knew what I loved in you
I don't know what you loved in me
Maybe the picture of somebody
you were hoping I might be.
Awake again
I can't pretend
that I know I'm alone
and close to the end... of the feeling we've known.
How long have I been sleeping?
How long have I been drifting alone through the night? How long have I been dreaming I could make it right?
If I closed my eyes and
tried with all my might
to be the one you need.
-Jackson Browne from "Late for the Sky"

"Iris" and "Celebration" by Georgia O'Keeffe
Please stop by and visit my other pages!


Stop by and pay tribute to Princess Diana.
The Children's Literature Nook

"Life is my college. May I graduate well, and earn some honors."
-Louisa May Alcott
---
The Paula Cole Webring site is owned by Jeanne.

Want to join the Paula Cole Webring?

[Skip Prev] [Prev] [Next] [Skip Next] [Random] [Next 5] [List Sites]
---

Return to Literature Nook Home Page

For Comments, questions or suggestions please e-mail Jeaane at: abc123@powernet.net
Proud member of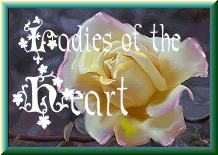 Credits: